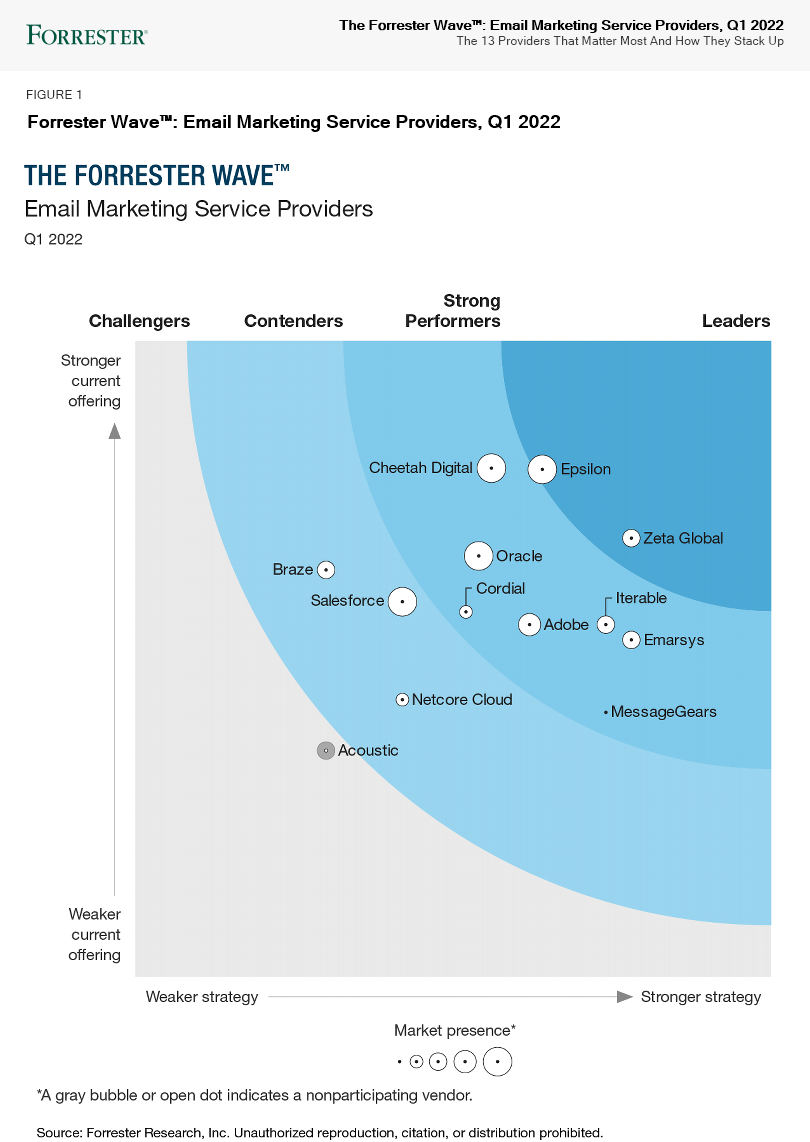 In today's marketing landscape, sophisticated marketers understand that true omnichannel engagement has email at the core. We're thrilled to be recognised in "The Forrester Wave™: Email Marketing Service Providers, Q1 2022" report as a Leader with the highest score in Strategy and the highest possible scores in 8 criteria across the Current Offering and Strategy categories, including:
- Content management
- Dynamic content
- Measuring engagement
- First-party data resources
- Full-service support
- Innovation roadmap
- Market approach
- Commercial model
Download The Forrester Wave™ report to learn more.
What the Report Said...
"Zeta's proprietary data and new modular platform with embedded AI pay off its vision for 'making sophisticated marketing easy.'"

"Zeta's detailed innovation roadmap links planned development to its primary areas of differentiation and includes features to evoke trust..."

"Zeta can target message content, tonality, offer sequence, and frequency by consumer needs, intent, and psychographics, not just behaviours."